Here are my power rankings for Week 6 of the NFL season.
1. Arizona Cardinals (5-0 record, No. 1 ranking last week)
And next week the undefeated Cardinals play a showdown game against Baker Mayfield and the Cardinals that you're going to be really excited to watch … if you're part of the 3 percent of the country or whatever that is allowed to watch it while the rest of us are given the Cowboys-Patriots matchup none of us asked for!
2. Tampa Bay Buccaneers (4-1, No. 2)
Tom Brady now sits on the cusp of 600 career touchdown passes (he's at 596), or one for every time I've said, "He really CAN'T keep doing this forever, right? RIGHT?"
3. Buffalo Bills (4-1, No. 4)
OK, let's get to it. The answer is 60 percent almond butter, 40 percent strawberry or grape jelly. It should not be cut in half or into triangles. You need to be able to rip into the whole thing like an animal. Speaking of which, it should be served with animal crackers and milk.
Orange marmalade with some coconut shavings would also be acceptable. Or replacing the almond butter with banana flavored peanut butter would be acceptable but not with the orange marmalade. These are the most important things that needed to be said about the best team in the AFC.
4. Los Angeles Chargers (4-1, No. 4)
According to ESPN's Field Yates, Justin Herbert's seven games with three touchdowns and zero interceptions (with 12 games left!) are the most of any quarterback through his first two seasons in NFL history.
I haven't checked but I'll just assume Boller is probably second.
5. Los Angeles Rams (4-1, No. 5)
You don't need to ask if I finally benched Robert Woods last week. You already know the damn answer.
6. Green Bay Packers (4-1, No. 6)
7. Baltimore Ravens (4-1, No. 7)
This is a segment that the National Football League's network ran three days ago.
8. Dallas Cowboys (4-1, No. 9)
I'm starting to think that perhaps, maybe, again maybe, JUST MAYBE you could make the slightest of a coherent argument that it isn't an obviously good idea to throw at Trevon Diggs like we all thought it was.
9. Cleveland Browns (3-2, No. 8)
But congratulations to the Browns on becoming the first team in NFL history to score 40 points, gain 500 yards, commit zero turnovers and lose! We all thought it might be history making season in Cleveland!
10. Tennessee Titans (3-2, No. 15)
In the last 40 games, Derrick Henry has rushed for 4,792 yards, surpassing Jim Brown's record for the most in any 40-game span.
For context, at his current pace, Latavius Murray would reach that mark if he played 349 games for the Ravens.
11. New Orleans Saints (3-2, No. 19)
A point.
12. Kansas City Chiefs (2-3, No. 11)
It's not all bad news for the Chiefs, though. I mean … there's gonna be a Wendy's Frosty cereal soon!
13. Cincinnati Bengals (3-2, No. 13)
When your kids fall asleep in the car on the way home from their grandparents' house because you let them run around for an hour and you're an idiot because, dummy, the moment you tell them they need to brush their teeth they're gonna be awake for another three hours.
14. Minnesota Vikings (2-3, No. 20)
When you're enjoying a moment with a friend but also you and your friend are both utter and complete psychopaths.
15. Chicago Bears (3-2, No. 21)
I was truly surprised.
I mean, there is a player in the National Football League named Jesper Horsted?
16. Seattle Seahawks (2-3, No. 12)
I mean, I know things are bad right now but like, they could get better. For example, they could win the lottery and get a supercharged Mustang with dual exhausts and about five kilos of cocaine and then they'd be good to go.
17. New England Patriots (2-3, No. 22)
So like, were there no long red sleeves in Baltimore or what?
18. Las Vegas Raiders (3-2, No. 10)
It's that thing where you got embarrassed at home and it was unquestionably the best thing that happened all week.
19. San Francisco 49ers (2-3, No. 14)
And elsewhere in San Francisco, you guys, we HAVE to talk about the Tom Cruise-Norm Macdonald conspiracy theory. There has to be a nonzero percent chance this is real, right?
20. Philadelphia Eagles (2-3, No. 25)
That's a huge win for Philly, honestly. So how are Eagles fans handling it? Exactly as you'd imagine. They're running on the field shirtless, giving themselves heart attacks and/or getting caught having sex in the bathroom at the game.
The Eagles are back, baby.
21. Carolina Panthers (3-2, No. 16)
I owe you all an apology. I put power rankings together in a bit of a backwards way this week and because of that, I did content for the Florida teams and have nowhere to put my weekly "Florida Man" joke. Would you all be OK if I just went ahead and pretended like the Panthers were a Florida team? I mean, there's literally a "Florida Panthers" in another sport, after all.
I might say "the Panthers don't have to worry because people in Florida (if they played there) are probably too busy leading state troopers on a very slow speed highway chase on their scooter because they got lost and ended up on a highway and didn't know how to get off or something. I'm sorry. I didn't need to say 'or something.' OF COURSE that's what was happening in Florida."
Thanks for participating.
22. Pittsburgh Steelers (2-3, No. 26)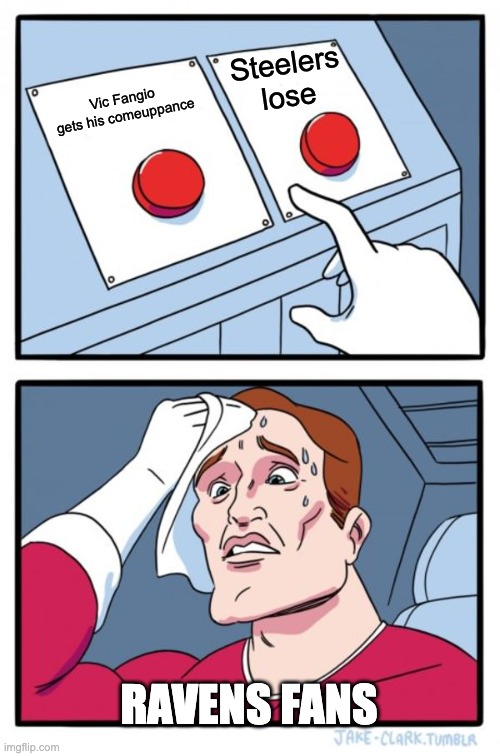 23. Denver Broncos (3-2, No. 17)
I mean, yeah, losing to a thousand year old, injured quarterback isn't GREAT, but it could be worse. I mean, you could have gone to a Smash Mouth show.
24. Washington Football Team (2-3, No. 18)
I know it's tough to give up a Hail Mary where you forgot to play any defense but it could be worse. I mean, I once went on a date where a young lady stole 94 tacos from me when I was very clear that I intended to pay her back.
25. Atlanta Falcons (2-3, No. 29)
When you're very bad at packing but thankfully your self-described "redneck" cousin made the trip with you and brought his unique ingenuity …
26. Indianapolis Colts (1-4, No. 23)
27. Miami Dolphins (1-4, No. 24)
Next week London gets Dolphins-Jaguars and it's just like, did they even try to get a better game? They couldn't have moved UConn-UMass there instead?
28. New York Giants (1-4, No. 27)
When it's Baltimore Running Festival weekend and your friend roped you into the half marathon and you legitimately forgot to do literally any training at all.
29. New York Jets (1-4, No. 28)
I would say the Jets were the most embarrassing thing about New York recently but, yeah, Kyrie Irving.
30. Houston Texans (1-4, No. 30)
When my 6-year-old son says, "Dad, watch me climb to the top of this tree!" before immediately falling on his face on the FIRST. DAMN. BRANCH.
31. Detroit Lions (0-5, No. 31)
When you're literally the Detroit Lions.
32. Jacksonville Jaguars (0-5, No. 32)
Urban Meyer said Trevor Lawrence isn't "comfortable" with a quarterback sneak. Trevor Lawrence pushed back on that. But to be fair, if anyone in the world knows about being comfortably sneaky, it's probably Urban Meyer.
Photo Credit: Kenya Allen/PressBox